Mobile Responsive Website Designs

Get My Mobile Website Designs
---
 New or Redesign your website to reach mobile users.  Need WordPress website updates, hosting or management.  We are WordPress experts, it's a must to have a mobile friendly website in today's economy.  Google rewards companies that are mobile friendly. Don't lose potential customers because they can't read your website on mobile devices.  We Can Help!
Social Wifi Hotspots For Busniess

Get Social Wi-Fi Hotspots (SaaS)
---
Great for small business, universities, franchisors, & single or multi-retail locations.  Add Social Powered Wi-Fi promotions and collect valuable marketing data for re-targeting and marketing campaigns.  It's now possible to turn Internet Access and "Free Wi-Fi" into a communication resource and lead generation tool to reach your mobile users.
Mobile Wallet Services For Business

Get Digital Cards & IBeacons (SaaS)
---
Mobile wallet technology, Go Digital! Replace your business printed materials, airline tickets, event tickets loyalty cards programs and more.   Offer mobile users convenience with real time access to your business, more than 200 million smart phone users in the USA alone can't be wrong.   Great communication tool to increase traffic, and customer loyalty.   No mobile app required!
Mobile App Dev & Mgmt Services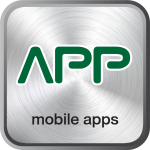 Get My Business Mobile App
---
Looking for business mobile apps to reach your customers.  Great!  Green Zebra has two plans to choose from.  Build your own or custom built done for you service.  Either way, we help you every step of the way.  We integrate mobile payments, Social WiFi & mobile digital cards into business apps.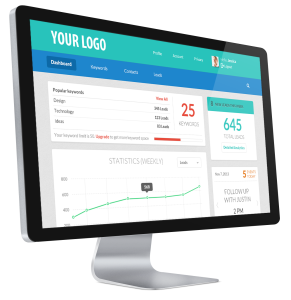 Get Social Leads by Industry (SaaS)
---
Harness the power of social media to generate targeted leads for any Industry.  Our social CMS constantly monitors keywords and listens to the top social networks & provides you with relevant, relationship-based leads in real time.

Get Mobile Marketing Experts

 We get the job done! Our mobile marketing solutions manages, retains, engages, and informs your buyers via push notification, SMS, Social Wifi, beacons and more, We provide a dedicated marketing staff to help your agency or business drive more leads with mobile engagement tools.
Email Marketing
Affordable email marketing campaigns and automation packages to reach mobile users.  Follow-up, engage and convert your audience into more leads and calls.
What Our Clients Are Saying!
Working with the Green Zebra Media team over the last two years has changed the way we look at online marketing and how we utilize videos in our search engine ranking efforts. We have already budgeted additional spending for the next fiscal year for additional services.

Beams Interactive

Green Zebra has been wonderful on Guiding lights responsive website Pilot cars for oversize load services.  They have held my hand through the entire project. Within 48 hours began receiving calls and leads for services

Talented team - Their vision and creativity on our mobile app project will change our industry forever.

Guiding Light - MyPilotcars .com

Green Zebra Mobile which focuses on small businesses, allows users to easily create, edit and manage an app online without any programming knowledge.

The New York Times

At Green Zebra mobile an owner can start by picking an industry-specific template; there are offerings for restaurants, bars, gyms, and others

The Wall Street Journal

Considering how cheap the service is and that apps are custom-made for each business - I think SMB Marketing has great potential.

Tech Crunch
Your Mobile Marketing Team
Get results, save time, staff, expertise with mobile web solutions. Green Zebra offers an experienced local virtual mobile marketing team to drive more sales, leads and opportunities.
What is mobile marketing?
I would tell you that mobile is the future of marketing, but really the era of mobile has already arrived. If you're not implementing some kind of mobile marketing strategy, you're already trailing behind! As you can see from the graph more users are spending larger amounts of time engaged with mobile devices than ever before. We can expect this trend to continue at a rapid rate. Are You Ready?!
Green Zebra provides mobile marketing expertise in three industry areas:
Mobile engagement services: This includes the complex services for building a full system of mobile engagement: ethnographic research, experience design, mobile strategy, mobile wifi technology requirements, a business process re-engineering, redesigning analytics, system consolidation, and upgrades to back-end services.
Mobile Wifi, mobile device and app management services:  Mobile WiFi, Mobile device management and mobile app management. It could include the setup and management of a corporate wifi hotspot, app store to manage apps and policy updates.
Mobile app development services: This includes developing and maintaining native and hybrid apps for smartphones and tablets as well as mobile websites, including responsive design.
How We're Unique
20+ Years Marketing Experience
100%
Integrated Mobile Advertising Solutions
100%
Beacon & Proximity Marketing Technology
100%
Mobile Apple Pay POS & WiFi Hot Spot Technology
100%

Follow US
CORPORATE OFFICE:
23046 Avenida de La Carlota

Suite 642
Laguna Hills, CA  92653
p: (949) 836-7952
f: (949) 209-5814
---
About Green Zebra
Green Zebra, a mobile marketing & mobile technology provider to reach mobile customers on mobile devices.  Imagine sending push notifications real time through social media channels, iPhone's or android phones and beacons to drive more leads and phone calls.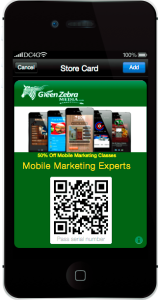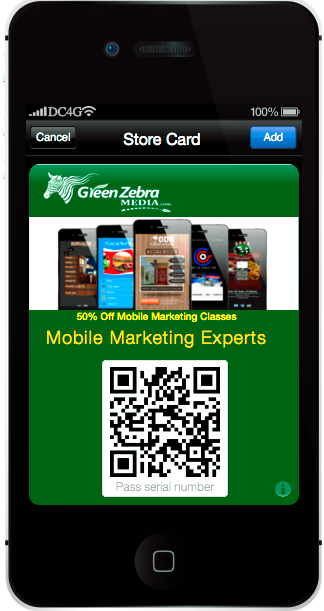 We empower businesses from the ground up with mobile technology and marketing solutions.    Responsive Website, Social Media, Wifi hotspots, POS Apple Pay terminals, mobile training, mobile marketing and promotional materials to get the word out, it's the last mobile agency we think you'll ever need.
Create – Manage – Distribute

Agencies & Resellers Welcome

Our mobile services are available to agencies and resellers.  Our number one goal is to help businesses in every community succeed using technology and the marketing expertise to get the job done.
Green Zebra founder, Coleman Smith has been marketing, educating, training and developing technology for over 20 years.  He has trained more than 100,000 resellers, agencies, employees, companies to use online marketing and mobile technology to effectively reach their customers.