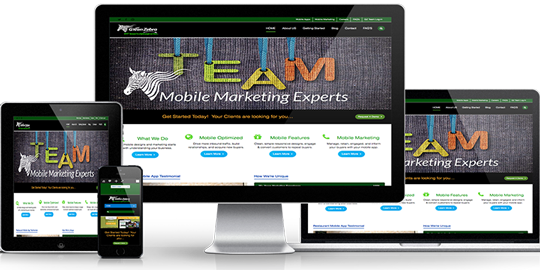 What does your business look like on a mobile phone or tablet?
Are you mobile ready? Its not about you, get your website mobile for your buyers.
Request a Quote

User Experience
Mobile websites are specifically designed for handheld devices – nobody wants to browse a desktop website on their smartphone!

Research on mobile website usability shows that mobile-optimized websites significantly improve user experience and satisfaction, which makes a positive impression when it counts.

More Business
Google says your business must have a mobile website to rank.

Target your customers who are now searching for you on Mobile with engaging mobile marketing coupon campaigns, GPS Location search

Use m-Commerce to sell your products on mobile devices.

Increase customer engagement

Enhance your Social Media marketing campaigns.

Affordable
We provide you a custom built solution to fit within your budget. Our team of Mobile Marketing professionals are at your disposal to ensure your mobile designs & marketing campaigns are a success.
EXAMPLE CLIENT WEB DESIGNS